Project Foresight is the name I gave to my small project of purchasing a rack mount server and setting it up for 24/7 use.
Currently I have the server sitting on a shelf in my closet with all of the networking gear near it.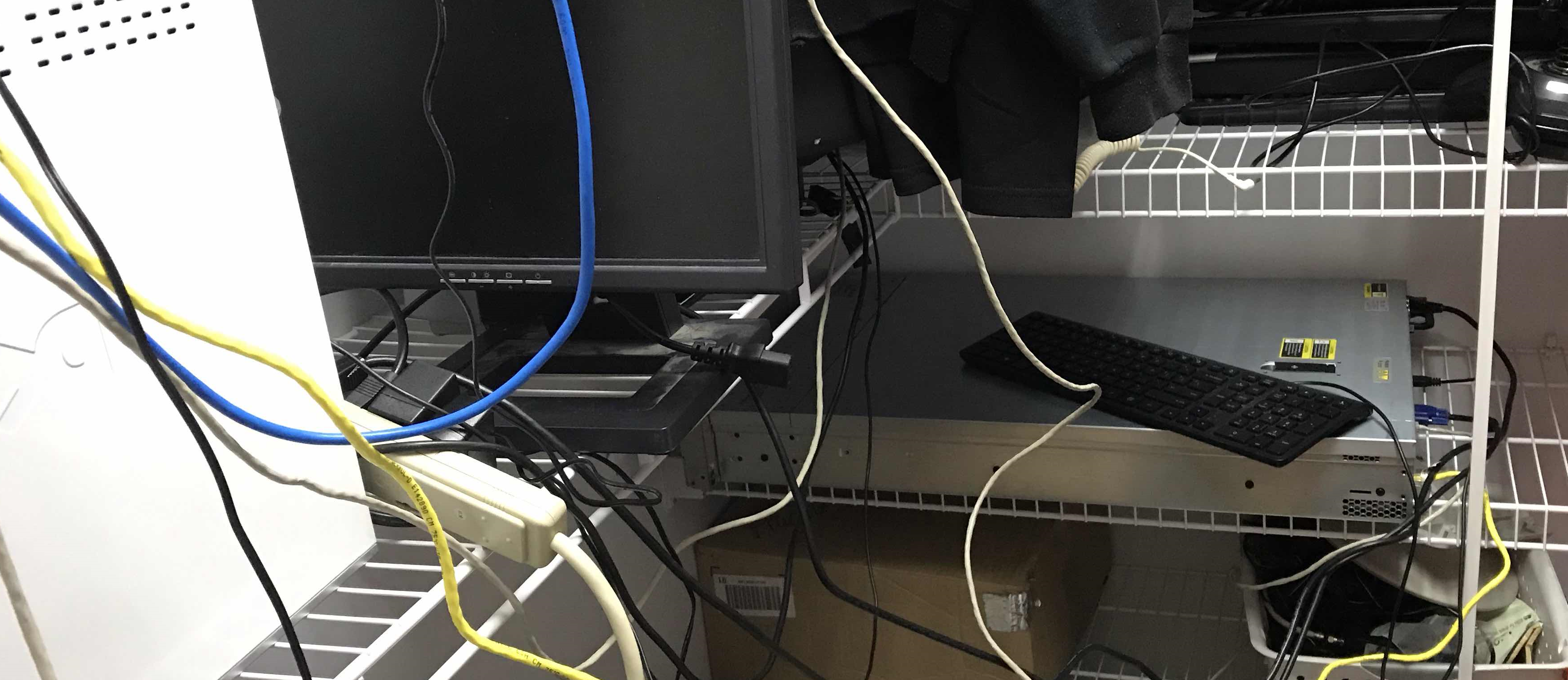 What you don't see in this image is what all those cables are going to.
I have two wireless routers acting as access points, with the newest one being a TP-Link AC1750 that has a built in gigabit switch.
I have a 5 port Netgear gigabit switch in the closet that has ethernet running to my desk, out to behind my TV, to the new router, and to the server.
The TP-Link router has a line going out to the old router and a line going into the ILO port on the server.
The server that I have is a HPE Proliant DL380p G8. it has 24GB of 1333 ECC RAM, 2xE5-2650v1 Xeons @ 2Ghz with a boost to 2.8Ghz. Each Xeon has 8 core and 16 threads for a total of 16 cores and 32 threads. It is no AMD Threadripper, but it does its job well.
I have a single 1TB 2.5" WD Blue 5400RPM HDD in it with a Windows OS as the host. I have a Debian 9 VM as well.
Right now, the server is temporarily turned off until I can get a battery back up for it so I can leave it running.
I plan to have a few Minecraft servers running, a few VMs for whatever I might need to test or run, and some personal projects to run on the system.
Here is a link to the Geekbench 4 results on the server
https://browser.geekbench.com/v4/cpu/15060704
Keeping with the project name, I actually named the machine itself "Foresight" and that is what shows up in the local network when it is running.